East Penn School Board
Paul Barbehenn
Paul is a native of the Lehigh Valley and a Freedom High School graduate. He attended the Pennsylvania State University, where he received a bachelor degree in economics and political science. As a product of public education and having a family full of educators, Paul understands the value of a strong public education system, both for individual students, but also the community as a whole. When he and his wife moved back to the Lehigh Valley in 2008, they intentionally settled in the East Penn School District. He looks forward to having the opportunity to use his skills and experience to build on the strong legacy of academic excellence of the district. Professionally, Paul is a Principal/Owner of Andesa Financial Management, Inc., a local wealth management and financial planning firm where he serves both as the lead portfolio manager as well as the Chief Compliance Officer. Paul lives in Macungie with his wife, Melissa, and their two daughters, who are both students in the East Penn School District. Paul is deeply invested in the local community and serves on the board of directors for the Boys & Girls Club of Allentown. He has been a member of the board since 2010, serving in a variety of capacities, including past board President, current Vice President, the chair of the Annual Gala Committee, the chair of the Governmental Relations Committee, and member of the Finance & Audit Committee. Paul is also the Treasurer for the Boys & Girls Club of Allentown Foundation and a member of the board of directors. Additionally, Paul is a member of the board of directors for Priority One Foundation, a relational outreach Christian ministry.
Matt Mull
Matt Mull graduated from Pennsylvania State University in 1996 with a degree in Industrial and Manufacturing Engineering. He is currently the Senior Commercial Operations Manager at a local company. Matt's family moved back to Pennsylvania from Kansas City in 2006 and had lived in the East Penn School District for the last sixteen years. His parents were both teachers, and that has given him a unique perspective on the need to support our educators as well as the students, while keeping aligned with the community's priorities.All three of his amazing children graduated from Emmaus High School, and through them Matt was able to experience a wide range of student activities ranging from athletics, drama, dance, and clubs. Matt has been involved with numerous youth programs throughout his adult life, most recently chairing the Board of Directors for a non-profit camp for children ages 7-18.Matt believes that the district has much to offer our students. If elected to the school board, Matt wants to help guide the district to the next level of service for all of its students and community members.
Angelic Schneider
Angelic Schneider is passionate about public education. She has dedicated herself, through her career as a middle school teacher, in the Parkland School District, for over 20 years to do the work that public schools guarantee, thereby providing a meaningful educational experience to every child. She has had the opportunity to volunteer to mentor and supervise several student teachers pursuing their educational degrees. She has lived in the East Penn School District for twenty-three years. She has two children. Her son, Samuel, attends Eyer Middle School and her daughter,Lila, attends Emmaus High School. Both children previously attended Shoemaker Elementary School. She has had the opportunity to work in a cosmetology and esthetic trade school for the last 16 years. As such, as a school board director, she will continue to advocate for productive partnerships with the trade schools in the area to allow all students to maximize their educational experience."Working in a trade school has afforded students opportunities to explore and successfully pursue their passions in a non-traditional way." Angelic is a graduate of Cedar Crest College with a Bachelor's of the Arts. Additionally, she holds a master's degree in Elementary Education from Kutztown University. Angelic worked for over seven years, part-time for Behavioral Health Associates as well as the Intermediate Unit #21. "Working with families and children, struggling with mental health issues was a truly rewarding chapter of my career." Angelic is focused on continuing to improve the infrastructure in the school district so that all stakeholders have a voice in the success of the district. "My children are my greatest achievement. Having the opportunity to be a part of our school board will allow me to add insight, ideas, and suggestions that will improve and enhance our district, not only for my children but all the children. Being part of the important decision-making process and bridging the gaps between our schools, community, and teachers provides the greatest benefits for our school district."
Kristofer DePaolo
Kris DePaolo was raised in Bethlehem Township, attended Freedom High School and went on to graduate from Bloomsburg University with a bachelor's degree in Business Administration. He has been a licensed CPA since 2006 and currently the CEO and a shareholder with Werner & Company CPAs, PC, located in Wescosville. At the local level, he serves on the Board of Directors for Camelot for Children as their Vice President and Hillside School as Treasurer. Camelot for Children is a non-profit organization providing year-round social and educational opportunities to children with disabilities and chronic or terminal illnesses in a supportive, developmentally appropriate, enriching environment in order to make the magic of childhood accessible to children with unique needs. Working with Board members, the executive director and leadership team, the organization successfully hosted its largest summer camp in 2022. These accomplishments are all while the non-for- profit is in Phase II of its capital improvement campaign. I am running for school board with the goals of supporting our teachers and students, improving the quality of education, and encouraging an open dialog with parents. I believe that both my professional experience as a fiscally responsible leader will help to continue to help the district get back its reputation as the "District of Choice." Kris resides in Macungie with his wife, Linda, Carter and Ava, both current students in the East Penn School District. He can be found manning the sidelines of their sports activities within LMYA organization and watching them perform in their musical concerts. Outside of work, Kris enjoys family time exploring and hiking in national parks, biking, and attending sporting events.
Lawrence Huyssen
Lawrence Huyssen was born in the Philippines while his parents were serving as missionaries in the country. He spent the first 15 years of his life active in their missionary work while attending an international school modeled by the US public school system. In 2012, his family moved back to the United States and eventually settling down in Macungie, PA. After graduating from Emmaus High School in 2015, Lawrence went on to attended Penn State University and now works as a Universal Banker at First Commonwealth Federal Credit Union. When asked, "Why would someone without children even be interested in running for School Board?" To that Lawrence responded "the time for action is always now. If I sit by and wait to have my own children in school; it will be too late to impact their education. I believe that the actions of the board today, create the district of tomorrow." As a taxpayer, Lawrence recognizes that it is the responsibility of the board to correctly allocate resources to enable our teachers to be effective, and to be fiscally responsible with taxpayer money. And as a more recent graduate of the East Penn School District Lawrence has seen firsthand how the actions of the board and administration impacts student body. Lawrence believes that it is imperative that parents be involved in their children's education. And will work to build trust and transparency between administration, teachers, and parents.
Parkland School Board (4 year)
Bobby Lanyon
Bobby, an immigrant to the USA from Australia in 2005, is a married father with three young boys. He serves as the CEO of AIG Safety and is passionate that all children receive the best education possible in the Parkland School District; especially his son with Down Syndrome. As a board member, Bobby aspires to increase communication between the District and the parents to ensure quality education for all students.
Michael Deering
Michael is a married father of three children in Parkland. Michael faithfully served as an officer in the US Army. Michael is a real estate investor by trade and a youth baseball coach by passion. As a board member, Michael
wants to improve communication between the District and the tax payers. Following the current board's recent tax increase, Michael wishes to show fiscal responsibility by comparing cost estimates with market rates.
Beth Finch
Beth is a married mother of three. She is beaming with pride as her daughter just graduated from boot camp in the US Army. Beth is a hardworking professional who aspires to change the leadership on the current board. She believes that the tax increase in Parkland, with substantial cash in reserve, was unnecessary and wishes to protect the tax payers through transparency and accountability. Beth is an advocate for parent's rights and school choice.
Natalie Janotka
Natalie is a married mother of two. She is a Licensed Professional Counselor who works with children with mental health issues in the Lehigh Valley. Natalie understands the importance of protecting kids with emotional and mental health issues. As a board member, Natalie will provide transparency to tax payers and make sure that parents have the right to voice their concerns as to how to best educate their children.
George Rivera
George is a married father of three with a long history in the Lehigh Valley. He has been a managing partner for Darden Restaurant Inc. since 2011. George wishes to leverage his management experience to provide a fiscally responsible school district. He will improve transparency and give parents influence over their children's education. George will be a voice for all parents.
Parkland School Board (2 year)
Mike Millo
Mike is married and a new father of two boys under two. Mike was a high school and college teacher for more than 20 years. As a leader, Mike was the Chairman of the Board of a Chamber of Commerce and served on the Board of a Rotary Club. He has worked on committees with School Boards in several districts to oversee capital improvements and bond elections for new academic and sport facilities. Mike is running to invest in the future, and to give back to the community that welcomed his family as transplants from Texas. He will ensure that kids have the opportunity to reach their maximum potential by outfitting teachers with appropriate resources and technology and a rigorous and applicable curriculum. He believes that quality leadership, transparency, accountability, and constructive communication from the Board, Educators, Business Community, and Parents, will safeguard the idea that Parkland graduates will be highly qualified to be 21 st century leaders.
Southern Lehigh School Board
Paul Deebel
Paul Deebel is a 14-year resident of Southern Lehigh. Paul and his wife Ellen are the parents of two children in Southern Lehigh, a senior and a 7th grader. Ellen works at Hopewell Elementary as a cafeteria monitor, instructional assistant and as substitute teacher. After graduating Bucknell University with a degree in Chemical Engineering, Paul has worked in various roles in the Aerospace and Defense industry, the last 15 years as a sales manager for TE Connectivity. Paul's skills in finding solutions for his customers and negotiating contracts with government agencies and contractors will lend well to the position of School Director as he understands the need to listen to and consider the needs of all stakeholders – parents, students, teachers, and the taxpayers. Paul's situation as a parent of current students, a spouse of an employee working with students, and as a taxpayer allows him to interpret issues that come before the board from many angles. Paul is ready to take on the challenges of School Director and is to represent the Southern Lehigh community in an open and transparent manner.
Lance Tittle
Lance Tittle is a former Auditor and Board Chairman for Lower Milford Township. After serving his country for six years in the United States Air Force 912 Tactical Airlift Group, Lance earned his Bachelor Degree in Business Administration specializing in accounting and industrial relations. Along with his late wife Linda, Lance is the father of two daughters who have blessed him with four grandchildren. Lance was a founding partner and President of Fabricated Alloy Products, Inc. in East Greenville, and spent 48 years working in the metalworking industry. Lance retired in 2013 for care for his wife, who passed in 2017 of Alzheimer Disease. Lance is a member of UCC Church in Lower Milford. Lance is active in a number of community organizations and served in a leadership role as Treasurer of Perkiomen Valley Trout Unlimited.
Danelle Roy
Danelle Roy served her country in the United States Army for 14 years. Along with her husband Bill, a Navy veteran, she is the proud mother of three sons, two of which followed their parents' lead in serving in the military. Danelle is currently employed by St. Luke's University Health Network as a Technical Coordinator for Chemistry at the Anderson Campus. Danelle's diverse work experience including writing network procedures, training students and other personnel, performing competency assessments, establishing quality control measures, and troubleshooting will lend well to dealing with the challenges presented to a School Director. Danelle is an organized and focused individual with high moral and ethical standards. She believes in performance improvement and fiscal responsibility. Danelle understands that schools need to be a safe place for all children. No one group should be placed over or under another, all should work together, be treated equally and with respect. Parents have the right to know what their children are being taught. The school district needs to be vigilant and prudent in spending the money it collects from taxpayers, and avoid unnecessary tax increases in such a time as this when many are struggling.
James Pica
James Pica has made Southern Lehigh his home since starting third grade at Liberty Bell Elementary. James and his wife Kelly have been married for 17 years, and have two children, Caleb in 6th grade and Kendra in 5th grade, attending Southern Lehigh currently. James has a Bachelor's Degree in Athletic Training and Sports Medicine from East Stroudsburg University. After graduation, James worked as a custom metal worker for twelve years until he was severely injured on the job. Thanks to James's educational and work background, he is a practical and objective problem solver. He values honesty and transparency, which are vital traits for those elected to be School Director. As a School Director, James knows that fiscal responsibility, the protection of family rights, and educational excellence are all equally important. Increasing taxes should be the last resort, and James pledges to do what is needed to balance the budget. Parents have the right to know what and how their children are being taught. Parents need to be a part of all conversations in the school involving their kid's mental and physical well-being. Children need to be protected from harmful ideologies such as CRT, SEL, and DEI. Locker rooms and bathrooms need to be safe spaces for all students. Class sizes need to be limited to ensure teachers and students are able to learn in a way that best utilizes the gifts that each possess.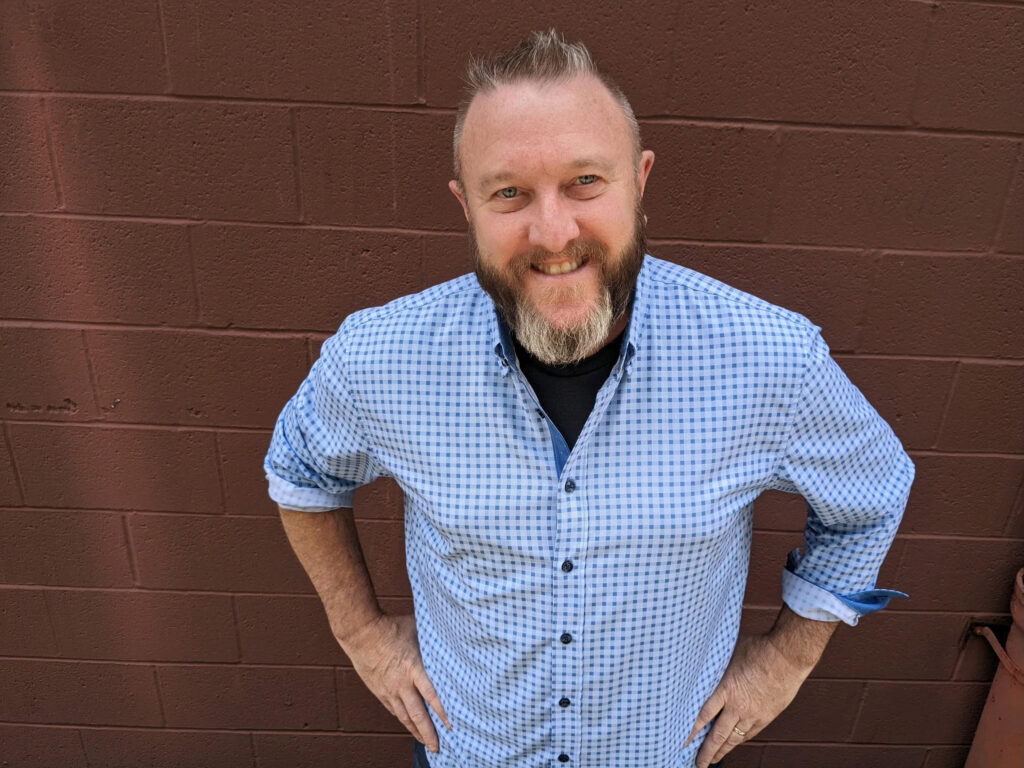 Douglas Durham
Douglas Durham has been selected by the Lehigh County GOP to replace Dr. Maria Schantz on the ballot for Southern Lehigh School Director. We are proud to welcome Doug to the Putting Families First team. Doug shares his message below: Greetings to all parents and community members in Southern Lehigh. My sincere hope is that you are enjoying your summer with family and friends. In under one month from now school will resume. Also come fall, the election season will begin. Five positions for school board will be on the ballot this November. There are stark differences between the candidates that will run as Democrats and the Republican group that will "put families first." Due to the withdrawal of Dr. Maria Schantz, the Republican ticket had one vacancy to fill. After much consideration, I decided to place my name in the mix to be the Republican replacement. After a vote by the Southern Lehigh Committee, I am pleased to announce that I was unanimously named to be the Republican candidate. I am a long time district resident and a small business owner. I have been deeply involved in supporting our community in a number of capacities over the years, working in each case to make our community the best it can be. I have multiple children in the district and have attended over 90% of school board meetings over the past several years. I know the district and I know the issues. While I will run with the republican slate of "Putting Families First" candidates, the community has my commitment, first and foremost, that I will listen to viewpoints that differ from my own, weigh the available evidence fairly, and make decisions that I believe will best serve our district. You have my commitment that excellence in education, fiscal responsibility, and transparency, with respect to what the district is doing and why, are at the very top of my list of priorities. I look forward to sharing more with you and meeting with many of you in the coming months.
Whitehall / Coplay School Board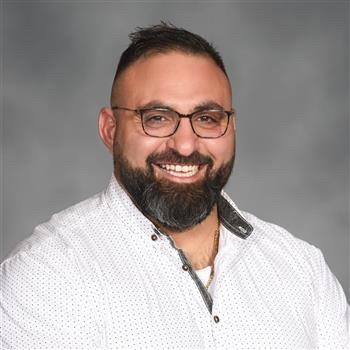 Fady Salloum
As a whitehall resident for over 13 years, I have dedicated my time and effort to serving my community in every aspect possible. I'm married to my beautiful wife and we have 3 children that attend the Whitehall/Coplay School District. Being an incumbent school board director, I have learned how to operate many issues that occur in the district. My goal is to ensure clear and transparent communication with parents and community partners. Whether through organizing successful family nights or creating informational magnets school lunches etc. I advocate for building a bridge between the school and the community. In addition, I continuously work on ensuring the safety of our students on campus, maintaining curriculum integrity, and being fiscally responsible. I'm also a member of the Whitehall Township Environment Action Committee (EAC) that addresses environmental concerns and maintains the beauty of our city.
Salisbury School Board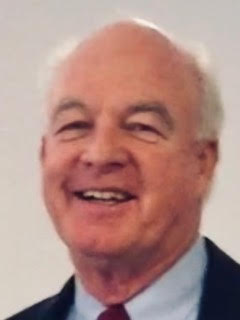 Joseph Gaither
Joseph is a graduate of Temple University with a BA in Mechanical Engineering. He retired after 50 years in facility services management. Joe returned to live in the Lehigh Valley making Salisbury Township his home. He appreciates the sense of community and family that Salisbury offers its residents. With his experience and people skills, as a school board member, he will represent all members of the community in maintaining the integrity of the education system offered to our children.
Bethlehem School Director At-Large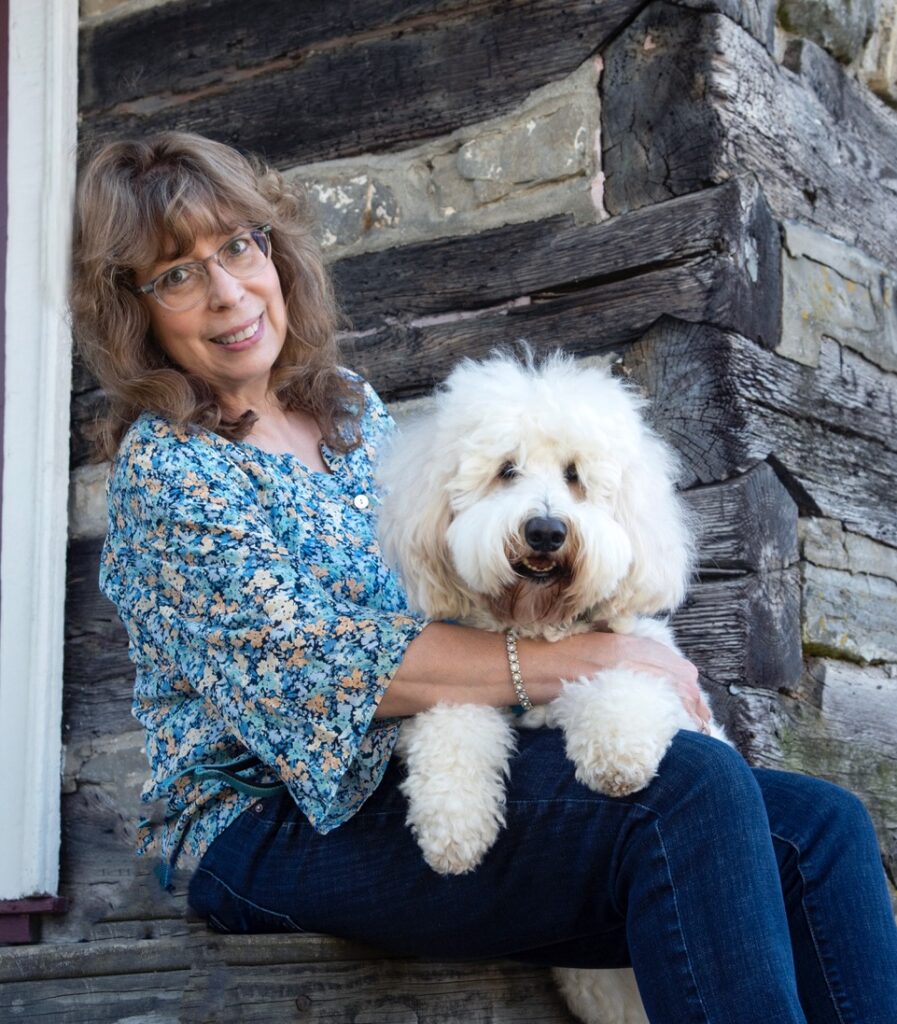 Cindy O'Brien
I am a school director candidate for the Bethlehem Area School District. If elected, I pledge to support three things: Academic Excellence, Parental Rights, and the Safety and Security of the Bethlehem School Community. I have worked in the Bethlehem Area School District as a substitute teacher. My knowledge of the school district is based on my teaching experience at various district schools and on my sons' experiences at Freedom High School. My husband, Tony, and I reside in Bethlehem Township where we raised our three sons. I earned a teaching certificate in French at Moravian College in 2009. I have a BA in journalism from Indiana University of Pennsylvania and a diploma in French from the University of Nancy II in Nancy, France. Before moving Bethlehem in 1989, I worked for the Santa Barbara News- Press and The Pittsburgh Press. I have written op-eds for the Morning Call since 2003. My op-eds have been a way for me to problem solve in a public forum. For example, during Covid-19, I wrote an op-ed that presented safe, healthy alternatives to masking school children. At the time, children in the Bethlehem Area School District were required to wear masks in school. Many parents were upset about this and complained at Bethlehem school board meetings. I thought there must be a way to free children from mask requirements without putting them and their teachers at risk for Covid-19. I did some research and found out that schools in the United Kingdom had managed to stay open and drop mask requirements without compromising the health of students and teachers. My op-ed on healthy alternatives to masking school children is an example of the kind of problem solving that is needed on the Bethlehem school board.