Judicial Candidates
The first female President Judge in the history of the Montgomery County Court of Common Pleas, Carolyn Carluccio will bring unrivaled experience and a fresh perspective to Pennsylvania's highest court. Since being elected in 2009, Judge Carluccio has demonstrated proven temperament, fairness, and impartiality in the 1000+ cases that she has presided over. She will be a strong defender of the Constitution, apply the law as it is written, and restore balance and trust to our judicial branch.
Carolyn Carluccio grew up in a hardworking family of first-generation Italian immigrants and proud Irish Catholics with strong ethics and values. Although her family started their own small business, she went on to blaze her own trail in the legal community, starting her career as a Federal Assistant United States Attorney prosecuting large-scale drug dealers, bank robbers, and money launderers. Her work earned her recognition from the United States Secret Service, the Drug Enforcement Administration, and the Bureau of Alcohol, Tobacco, and Firearms.
Judge Carluccio served as the first-ever female Chief Public Defender for Montgomery County where she managed a team of 35 staff and attorneys. Additionally, she served as the first woman Chief Deputy Solicitor for the County and as the Acting Director of Human Resources.
Judge Harry F. Smail, Jr has been a Judge of the Court of Common Pleas in Westmoreland County for 8 ½ years. He was appointed by Governor Tom Corbett to serve on the bench in 2014 and unanimously confirmed by the State Senate. In 2015 Judge Smail won both parties' nominations to a full term on the Westmoreland County Court of Common Pleas. During his time on the bench, Judge Smail served initially in Family Court. For the last 6 years, Judge Smail has administered a complex civil litigation docket of a variety of nuanced legal issues related to government and municipal issues, elections, energy and land use and constitutional challenges.
His time on the bench has been marked by significant cases that have had statewide impact. His rulings helped shape the application of the law regarding land use and energy development, the 2nd amendment and election law among other areas. His rulings reflect a fidelity to the text of the law and demonstrate his belief that a judge must not legislate from the bench.
Judge Smail is a lifelong Republican and was an active member of the Westmoreland Republican Committee, serving as its solicitor for over 15 years and as a past chairman of the Westmoreland Young Republicans. He is also a former member of the Republican State Committee.
Maria Battista has more than 15 years of legal experience in civil, criminal, and administrative law and is a former Assistant District Attorney. She is also a skilled mediator and public speaker.
As a Commonwealth attorney, Battista was counsel in the Departments of Health and State. For three years, Battista was a hearing examiner where she presided over hundreds of cases, including for the Department of Corrections.
Those who know her best have found her to have a strong legal mind, while still showing compassion. Battista has been a presenter for continuing legal education courses in mediation, oral arguments before appellate courts, and health care matters.
She plans to use her diverse legal and educational background to establish an office that is efficient, accountable, and transparent.
Megan Martin's 30-year career of service has given her unmatched, comprehensive, and one-of-a-kind legal experience in government law and process that she alone will bring to our Commonwealth Court. Our Commonwealth Court is so important to each and every one of us because it is connected to the basic necessities of every Pennsylvanian – your utilities, your businesses, your schools, your state and local governments, and so much more. And, these are the issues with which Megan has the most experience given her 3-decade career of service.
Megan Martin shares our values of faith, family, hard, work and an admiration for the constitution, and holds a judicial philosophy you can trust. She will bring a deep respect for our republic, an understanding of separation of powers, and a reverence for the rule of law to our Commonwealth Court. Megan Martin will be a fair and impartial judge who protects constitutional rights and
freedoms, who holds government accountable, and who always acts in your best interests by following the constitution and the law. She will bring her deep understanding of government and her trusted judicial philosophy to the Commonwealth Court – the court that handles the issues that matter most to you, such as constitutional, election, education, and business issues.
County Commissioner-At Large

Jacqueline Rivera
County Commissioner-At Large
I've been a resident of Lehigh County for 30 years growing up and raised on the East Side of Allentown by my parents Eva and Robert E. Smith Jr., along with my two siblings Joseph and Heather. I am grateful for my parents on instilling family values and how to have a hard work ethic by setting a great example by their own hard work ethic and always being there to support their kids no matter what. I am a graduate of Louis E. Dieruff High School in 2003 and attended LCCC for Business Administration. My background is in Finance and Management. I served as the Club Manager for a non profit organization in Allentown for 8 years effectively running the day-to-day operations of the business. I've worked in Finance as a Senior Accounts Receivable Administrator for Olympus America, Inc for 7 years. I have coached youth basketball in Allentown and Bethlehem for 9 years as well as youth Softball for 3 years. I am very passionate about coaching as its a way to give back to our youth where sports makes them more well rounded individuals. I am an active member of Notre Dame Parish in Bethlehem. I am currently the Secretary on the Lehigh County Republican Committee. I married my high school sweetheart, Chris 6 years ago. We became young parents and have 2 children, Remiah who is 15 and Tyriek who is 19 years old in his first year at college. It wasn't easy being young parents but we are very proud of the wonderful kids they have grown up to be. They are our biggest blessings in life. We also have a dog named, Bella who has been the perfect addition to our family. Strong family values is the backbone that shapes our community and I am blessed to have an amazing family.
Paul Moat
County Commissioner-At Large
Paul joined the US Army after graduating from Leonia High School (Leonia, NJ) in 1982. After completing his service, he began a career in the television and stage scenery industry in NY City, producing scenery for most major shows produced in NY at that time. To further improve himself, he attended and graduated from Bergen Community College with a degree in Engineering Science and then attended Stevens Institute of Technology to earn a double major in Materials Engineering and BioChemical Engineering, finishing up the bachelors degree in 1997. In 2006, Paul made a transition to a facility management career and has since then managed the global headquarters of Black Rock in NYC, all Credit Suisse offices in North and South America, critical facilities for SiriusXM Radio, and now is the facility manager for the global headquarters of Verizon, managing their 1.5 million square foot facility in Basking Ridge NJ. This professional background provides unique skills and experiences well-suited to managing the operations of the county. Paul comes from a culture of providing the best service and products for the money spent and will continue this mindset as a county commissioner, treating hard-working taxpayers as his employer. Paul's guiding priciples as part of the county government is as follows: 1. Insure the Liberty of Lehigh County residents by reducing the size of government along with regulations that hinder that liberty. 2. Insure the safety of Lehigh County residents. Even as the White House declares Lehigh County a major drug trafficking corridor, there are some who want to defund the police, defund the DA, elimate cash bail, and send social workers to emergencies instead of police officers. This has got to be stopped in its tracks. 3. Work to restore beauty to our parks and roads. There is an abundance of trash littering our public spaces with seemingly little interest to address it by our government. Through targeted enforcement as well as public/private partnerships, Lehigh County can address these quality of life issues with little expense.
Gary S. Fedorcha
County Commissioner-At Large
My wife Lynne and I have lived in Slatington for 47 years. We have been married for fifty-one years. Lynne was a former teacher and administrator in the Northern Lehigh School District. We have three children and seven grandchildren. I received my educational degrees and certificates from Temple University. I was employed as a teacher and administrator at Lehigh Career and Technical Institute, formerly Lehigh County Vocational Technical School, located in Schnecksville, PA. While I retired from this career after 36 years of service, I have remained an active and involved member of the community. I am a member of the Northern Lehigh School Board for 30 years. I served as President and am currently Vice President. I am a member of Lehigh Career and Technical Institute JOC where I served as Treasurer, Vice Chairman and Chairman. I am also currently the Vice President and member of Lehigh Valley Credit Union. I am a former member of Carbon Lehigh School Boar where I served as Treasurer and President. I also served as Vice President and President of Northern Lehigh Chamber of Commerce. A member of IMPACT Juvenile Youth Panel and the Rotary Club of Slatington where I served as President. I proudly served as District Governor 2014-15. Additionally, I have also served on a number of local, county and state committees. I believe my background and credentials make me an outstanding candidate to represent you as your Lehigh County Commissioner at Large.
Rita Sisselberger
County Commissioner-At Large
Grew up in the 6th Ward, Graduate of Dieruff High School. Graduate of Gwynedd-Mercy College in Radiation Therapy and local clinical's completed at Lehigh Valley Hospital and St. Lukes in early 1992. Rita's career years were mostly in Philadelphia as a radiation therapist. When asked why she is doing anything of major importance… Rita's answer is always "To make a difference for my two beautiful children who make me so proud and for their children one day to make this world a great place."She is a mother and very proud of her Lehigh graduate 23-years old son Michael Sisselberger and very proud of her daughter Gabrielle L. Sisselberger 20 years old who made Dean's list for two years in a row at Drexel College of Nursing and Health Professions. Rita sat on the Southern Lehigh School Board from 2014 to 2018 while her children were in High school because she wanted to be part of what is going on in their curriculum and their school programs and now, she wants to be involved in the Lehigh County because it is important to be part of where everyone she loves is growing up. She has a passion of being of decision making and being a voice in what matters across the board in the Lehigh County. "Our children matter and each decision will have positive and negative affect on the next generation" What we do matters. We all have to do our part in order to make this world a better place. If we think of the outcome and think clearly of what would be the outcome down the road not just the right here and now. Rita loves to read books online about history. Because she believes that history repeats itself & there are lessons to be learned.
County Controller
Robert E. Smith JR.
County Controller
Robert E. Smith Jr. is a proud Husband, Father of 3 and Grandfather to 5 children. He is the Director of Operations for adults with intellectual disabilities. He understands that we need to support our veterans and people with intellectual disabilities. He is a longtime resident of East Allentown. His two oldest children, Joey and Jackie graduated from Dieruff High School. He is a Member and Lector of Our Lady Help of Christians church. He is a former Allentown School board member of 16 years and 5 times President. Also, a former Allentown City Councilman from 1998-2000 and Former Vice-Chairman of the Human Relations Commission from 1994-1998. He believes that family values shapes our communities and he is running to fight for the future of all our families. We need our elected officials to be leaders who understand our communties, will fight to rebuild our economy and make sure the government does what it was intended for which is to protect the rights of all its citizens.
District Attorney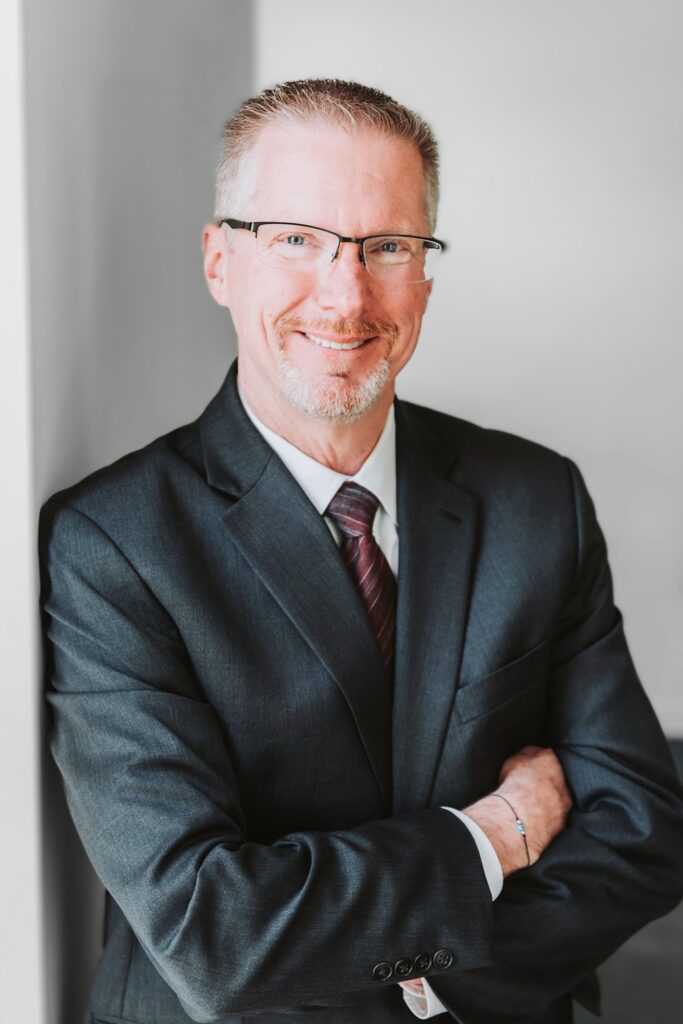 Gavin Holihan
District Attorney
Gavin Holihan has over 30 years of experience as a practicing attorney in the Lehigh Valley as both a prosecutor and a defense attorney. He has tried many cases to verdict in State and Federal Courts including several capital homicide cases. He has worked as an Assistant District Attorney and as a Public Defender and has been appointed by numerous judges to represent indigent criminal defendants. He has served as an Assistant County Solicitor and as an instructor at the Allentown Police Academy. He is currently the First Assistant District Attorney in Lehigh County. Having worked his entire career in the criminal justice system, Gavin is a strong supporter of the rule of law. He believes respect for our system is fostered by the equal application of the law to all people and also by accountability for failures within the system. Gavin has been married to his wife Nancy for 33 years. They live in the City of Allentown, where they raised their four children.
Coroner
Joseph Zitarelli
Coroner
Joe has been a Pennsylvania resident for almost his entire life having been born in Chester, PA. He grew up in Delaware County before going off to Penn State University. Joe received two BS Degrees from Penn State University in Physics and Pre-Medicine. He has a MD from Hahnemann University College of Medicine (now Drexel). Joe completed an Internship and Residency in General Surgery at Mercy Catholic Center in Darby, PA. He is certified by the American Board of Surgery, Fellow of the American College of Surgeons and has 35 years of experience as a practicing Physician and Surgeon. Joe has played and coached Ice Hockey for many years culminating with being an Assistant Coach with the Lehigh University Club Hockey Team. He has lived in Lehigh County with his wife since 2008. The couple recently celebrated their 40th Anniversary. They have one adult son who also went to Penn State and now lives in Philadelphia. The entire family are fans of Penn State Football. Joe is an avid Amateur Astronomer and is a member of the Lehigh Valley Amateur Astronomical Society.
County Sheriff
Joseph Hanna
County Sheriff
Lehigh County Sheriff Joe Hanna was born and raised in Allentown PA. and has been a lifelong resident of Lehigh County. Educated in the Allentown Public School System, he continued his higher education at Moravian College, Bethlehem, PA. earning a Bachelor of Arts Degree in Criminal Justice in 1978. In 1979 it was with great pride that he joined the ranks of the Allentown Police Department. Over the next thirty-four years he worked his way through the ranks from Patrol Officer to Allentown's top cop, Chief of Police. With a desire to continue in the law enforcement sector of public service, upon retirement Sheriff Hanna transitioned to the Lehigh County District Attorney's Office as a County Detective. There he headed a wide array of investigations. Committed to advanced law enforcement training and education, Sheriff Hanna himself is a graduate of the premier Northwestern University School of Police Staff and Command and the U.S. Department of Justice FBI National Academy. He served as Director of Training at the Allentown Police Academy where he continues to be a part time adjunct instructor for police recruits. During his law enforcement career, Sheriff Hanna has earned recognition as a top law enforcement professional and has received numerous awards including the Allentown Crime Watch Police Officer of the Year and the prestigious Pennsylvania State Police Colonel John K. Schafer award for professional excellence. Sheriff Hanna prides the title of "Public Servant" and in his spare time serves on the boards of various non-profit Community and faith based organizations in Lehigh County. He is a 2019 recipient of the Casa Guadalupe Outstanding Service Award. In 2019 he was inducted into the Dieruff High School "Wall of Distinction". He and his wife Randy Anne have been married for thirty-nine years and have two children, Jared, an Assistant District Attorney in Lehigh County, and Michelle, who is pursuing her PhD. in Psychology.
Magisterial District Judges
David M. Howells JR.
31-1-04
Kyle B. Miller
31-1-08
As a lifelong Salisbury Township resident, Kyle has spent over two decades serving the community. At a young age, Kyle learned the importance of hard work and service to others through Scouting and later volunteering at the Eastern Salisbury Fire Department. At age 18, Kyle was appointed by Lehigh County Court of Common Pleas Judge Robert L. Steinberg to serve as Pennsylvania State Constable for Salisbury Township, becoming one of the youngest Constables in Pennsylvania's history. After earning the confidence of the community, Kyle has had the honor of being re-elected consecutively since. Kyle is the only candidate who has actually served the Pennsylvania District Courts where he has processed in excess of 27,500 cases. He is trusted and has the proven judicial experience to serve as our District Judge. Kyle resides in Salisbury Township with his wife Valentina, daughter Emma, dogs Yogi and Abby, and cat Morgan.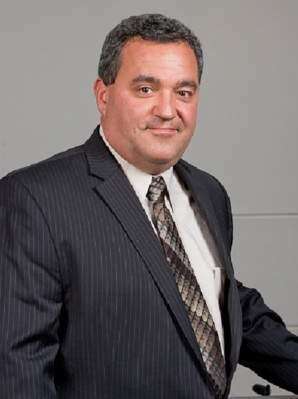 Michael J. Faulkner
31-3-02
Michael Faulkner, of Lower Macungie, announces his candidacy for re-election for Magisterial District Judge in Alburtis Borough, Lower Macungie and Upper Macungie townships in Judicial District 31-3-02. Faulkner has been a resident of the district for over 30 years. He is married to his wife Tracy and they have two adult sons. He was born and raised in Allentown, graduated from Dieruff High School in 1986, and earned a Bachelor of Science degree in criminal justice from Shippensburg University. Before being elected as a magisterial district judge, Faulkner honorably served for over 20 years as an Allentown Police Officer, retiring as the vice and intelligence unit commander. He was first elected to the bench in 2012 and subsequently re-elected in 2018. To date, he has overseen in excess of 100,000 cases in the district court involving landlord tenant complaints, civil actions, criminal arrests, summary traffic and non-traffic offenses, truancy, game commisson violations and Protection From Abuse orders. His entire adult life has been dedicated to public service. He enjoys working with people and has a great interest in helping others. "I am running for re-election because I'm committed to my community, and believe that my experience, knowledge, temperament and integrity allow me to perform the duties of my office in a fair and just manner". During his tenure, Faulkner received over 300 hours of continuing education. These updates are designed to ensure district judges remain current in a variety of legal topics, ethics and management techniques required to fairly adjudicate cases and effectively supervise a district court office. Faulkner also actively volunteers his time speaking to pre-kindergarten to 12th grade students from local area schools, covering topics such as making good choices, the perils of drug and alcohol abuse, judicial responsibilities and the functions of the criminal justice system. He also serves at Faith Church and teaches at the Allentown Police Academy. With empathy and compassion, he strives to consistently treat everyone as a member of his family, while ensuring public safety in the community.
Upper Macungie Township Supervisor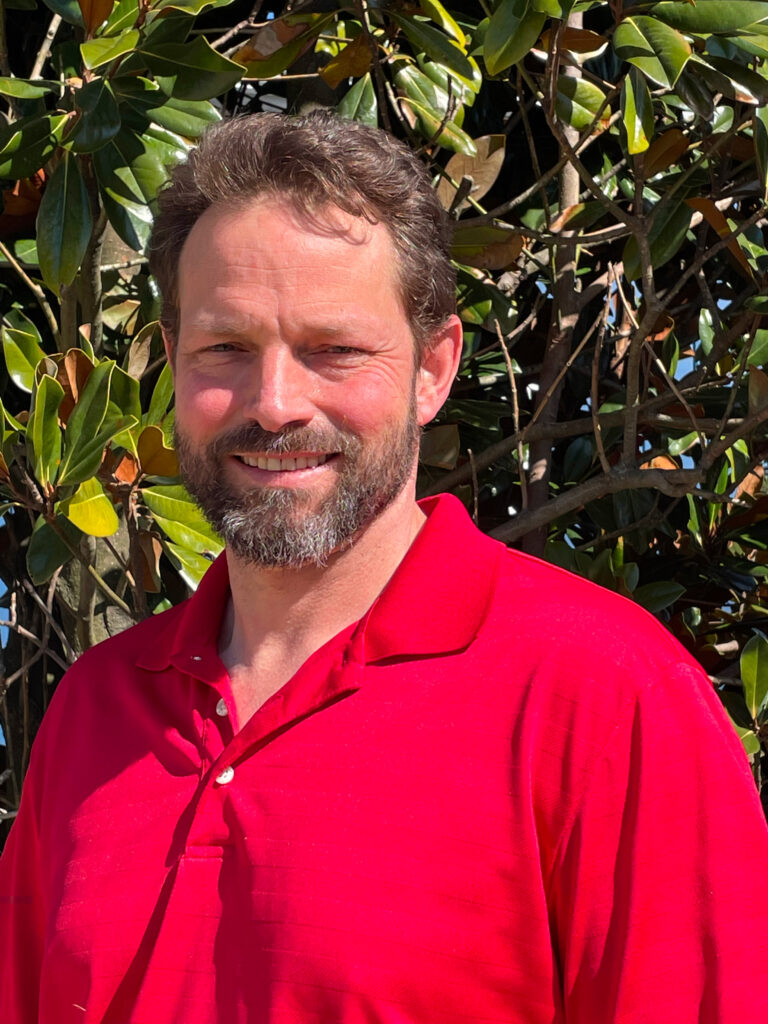 Greg Wheeler

I am originally from Norfolk, Virginia, where I attended Virginia Wesleyan College where I was fortunate to meet and later marry my lovely bride, Dr. Chaminie Wheeler. After undergraduate I worked at NASA Langley Research Center in Newport News, VA, supporting their computer network as a Systems Administrator. I recognized medicine was my true passion and so I changed gears and attended medical school at Des Moines University in Des Moines, IA. Our family moved to Upper Macungie in 2008 where I completed my Emergency Medicine Residency at St. Luke's University Health Network. We planned on returning to Virginia after residency, but my family and I loved Pennsylvania and Upper Macungie too much to leave. My wife and I have 3 boys who have grown up in Upper Macungie and have benefited from the exceptional schools, friendly community, and recreational programs. Chaminie and I have recently started a Direct Primary Care practice in Kutztown, PA called CCC Health where we continue to serve the medical needs of our community.
South Whitehall Township Commissioner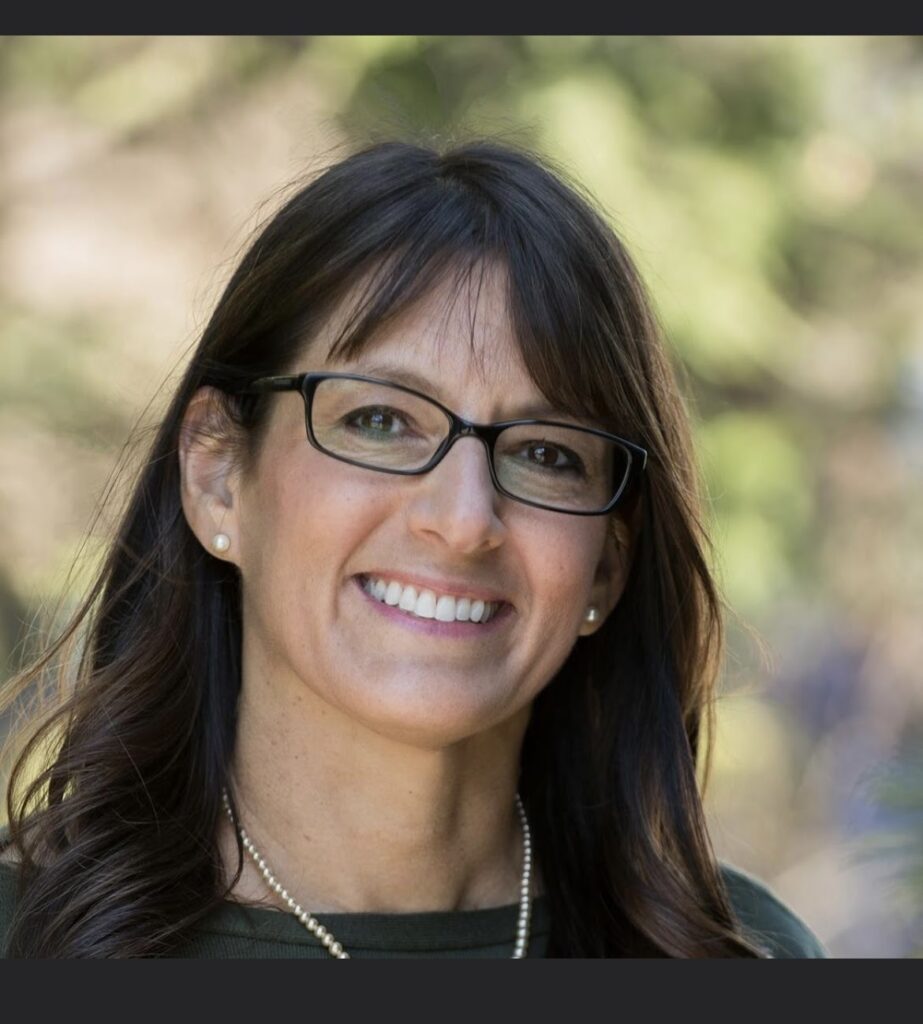 Diane Kelly


She's your neighbor, a mom of four kids, and has a passion to serve others. Diane has lived in the township since 2011, when she married her husband Jeff. She has lived her life dedicated to helping people, from her earliest memories and care for her children, to her professional setting in her career. In high school, her business teacher recommended Diane for a job at a local dental office and she was hired to help with typing and filing. Upon graduation, she was offered a full time position as bookkeeper and receptionist, and was trained in the highest standards of performance and professionalism. This valuable beginning in the dental field led to a love of dentistry and her life's work to help people that spanned 40 years. In the last several years of her career Diane was a Practice Manager, responsible for the overall daily operations of the office, staffing, and managing of accounts receivable. She initiated and accomplished the conversion of the office to a paperless, electronic format. Communication of truth to patients was an essential hallmark of her career. Diane continues to model that essential leadership principle as she completes her first term as your Township Commissioner since her successful election on November 5, 2019. She has served as a volunteer for over a decade on the South Whitehall Township Emergency Management Team. She is an active member of the South Whitehall Township Planning Commission since her appointment to that volunteer board in 2018. She was unanimously appointed by her fellow board members to lead the board as President, to accomplish great changes for the benefit of all our township residents and businesses. She serves on the South Whitehall Volunteer Fire Sub-Committee and the Parks, Recreation, Open Space and Trails Steering Committee. She also served for 2 years on the Budget, Audit and Finance Sub-Committee. Diane Kelly shares her neighbor's values…a better life for our families, young and old. A safe community. Assurance that our tax dollars will be used responsibly. And a township government that is more responsive, open and available to you. "I am grateful for your trust and for the past and future support of our community. It would be my honor to continue to serve as your Commissioner. I promise I will work hard to continue the progress we have made to build a better South Whitehall for all."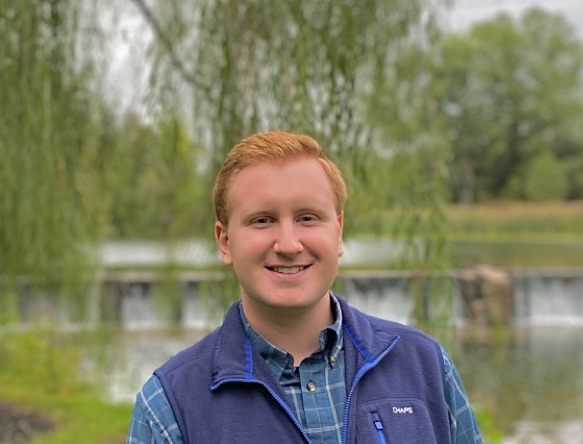 Jacob Roth

A proud fifth-generation resident of South Whitehall Township, Jacob Roth maintains a lifelong passion for serving his community. He graduated from Parkland High School in 2020, and in May 2023 graduated summa cum laude from The Pennsylvania State University Schreyer Honors College with a B.A. in Political Science. He is currently a Juris Doctor candidate at the Villanova University Charles Widger School of Law. In November 2022, Jacob was unanimously appointed to the South Whitehall Township Board of Commissioners, becoming the youngest commissioner in township history. His policy priorities include balancing moderate growth and land preservation, preventing unnecessary tax increases, supporting first responders, ensuring efficient municipal services, and preserving local history. As an Eagle Scout, Jacob developed a sense of duty that sparked his interest in civic affairs. Prior to his appointment to the Board of Commissioners, Jacob amassed experience at multiple levels of government, having been a member of the South Whitehall Township Parks and Recreation Board, the Lehigh County Youth Advisory Board, and South Whitehall Concerned Citizens. In the spring of 2022, Jacob served as an intern at the U.S. House of Representatives in Washington, D.C., where he assisted municipalities across Pennsylvania with federal infrastructure and broadband grant applications. In his free time, Jacob enjoys taking cross-country road trips in pursuit of his goal of visiting all fifty states as well as spending time with his family and girlfriend of three years, Natalie.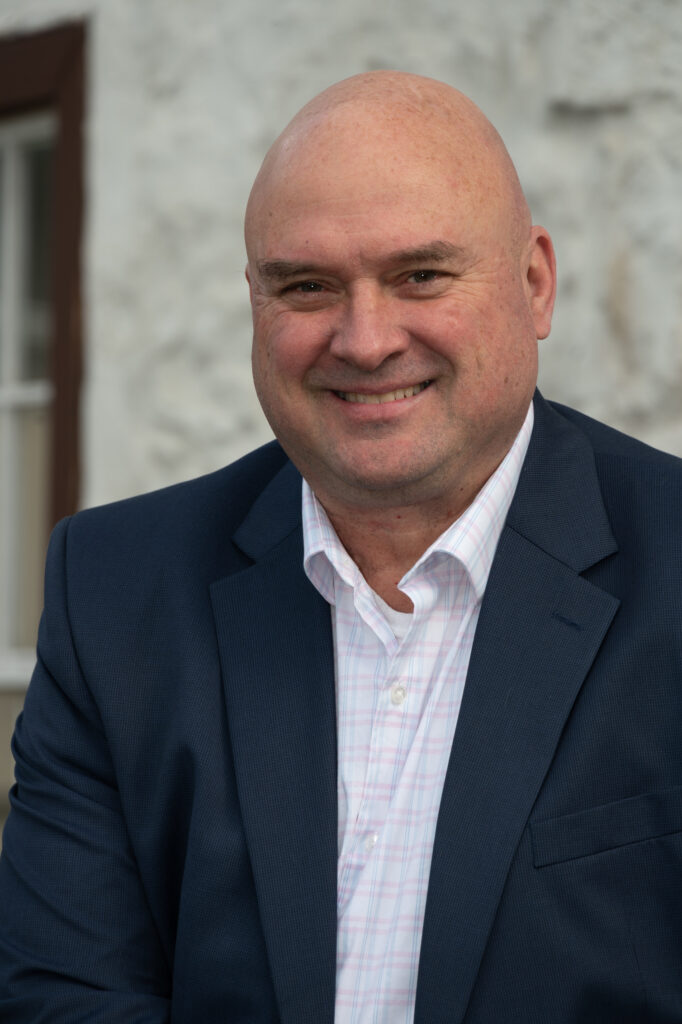 Chris Peischl

My name is Chris Peischl and I am a candidate for South Whitehall Township Commissioner. I moved into the township in 1968 when I was 4 years old, grew up here going to Kratzer Elementary, Troxell Junior High and graduating from Parkland in 1982. I am also a graduate of Muhlenberg College and a secondary education teaching certificate from Kutztown University. I was a veteran of the USNR being activated for Desert Storm. I have coached football and baseball as well as running the aquatics program at Muhlenberg College. I began working in EMS in in 1994 and have worked for Allentown EMS, Cetronia Ambulance Corp and Northampton Regional EMS. I have three grown kids who were all raised in South Whitehall Township and graduated from Parkland HS. Over the years, I have served the residents of the township in many areas. Since 1983, I have been a member of Greenawalds Fire Company serving in many line positions up to Assistant Chief as well as Secretary and Vice President on the organizational side. I was also a member of the Water and Sewer Authority for 5 years until a previous Board decided to disband it. I currently serve on the Public Safety Commission and have been a member on that commission for over 12 years as well as Emegency Management team. I currently work full time at Lehigh Valley Hospital George E. Moerkirk Emergency Medicine Institute where I coordinate and teach the Emergency medical techinician, Advance Cardiac Life Support and National Registry paramedic refresher programs. I also continue to work part time as a paramedic at Northampton Regional EMS and Northern Valley EMS. I am also a battalion chief with Greenawalds Fire company and active in teaching new vehicle technology and vehicle rescue programs throughout the region with Buck County Community College.
Bethlehem City Council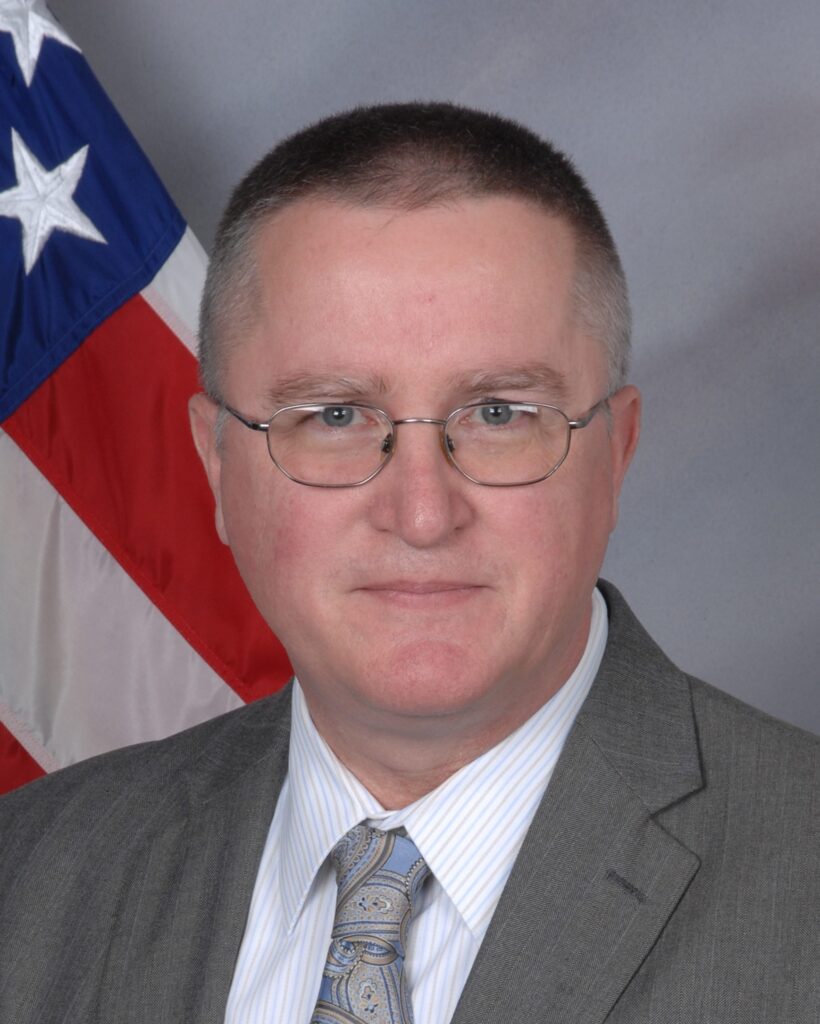 James Follweiler
Jim Follweiler, candidate for Bethlehem City Council, will provide balance to city council and fight for transparency based in Equal Opportunity and treatment for all. Jim will focus on Bethlehem's Core Missions (Roads, Parks, Police, Fire & EMS, Water & Sewers), preserving
neighborhoods and promoting economic well-being & better jobs. Jim has proven service to our nation and helping people. He is a retired Army Colonel, deployed to Afghanistan and the Middle East, served two tours with U.S. Central Command, was an Armor/Cavalry Officer &
Defense Logistics Agency Logistician, and taught Army ROTC at Lehigh Univ., Bucknell Univ. and the Univ. of Virginia. He was a FEMA Response & Logistics official, provided lifesaving support & relief to the people of Puerto Rico after Hurricane Maria, deployed to Hurricanes Irma &
Michael, and assisted West Virginians after flooding events. Jim is broadly educated with a MBA in Aviation from Embry-Riddle Aeronautical Univ., a Masters (MA) in History from Lehigh University with a focus on the History of Technology & Environmental History with his thesis Henry Grey and the Bethlehem Beam; and a Bachelors (BS) of Business Administration & Finance with a Religion minor from Susquehanna University. Jim grew up in West Bethlehem, was a Liberty graduate & bagpiper, and married Freedom graduate Irene (Donohue) Follweiler. Irene serves as the Bethlehem Recreation Commission Chair and YMCA Water Instructor, and was a BASD School Board Director from 2007-2013. Jim is the son of the late Clair Follweiler, a self-employed electrician & Korean War Prisoner of War, and Jackie Skrapits, a retired tax preparer and bank teller, and stepson of the late Stephen Skrapits, a Teamster & WWII Iwo Jima vet. Jim is a member of numerous Historical Preservation & Veteran's Associations, along with
The Traffic Club of the Lehigh Valley.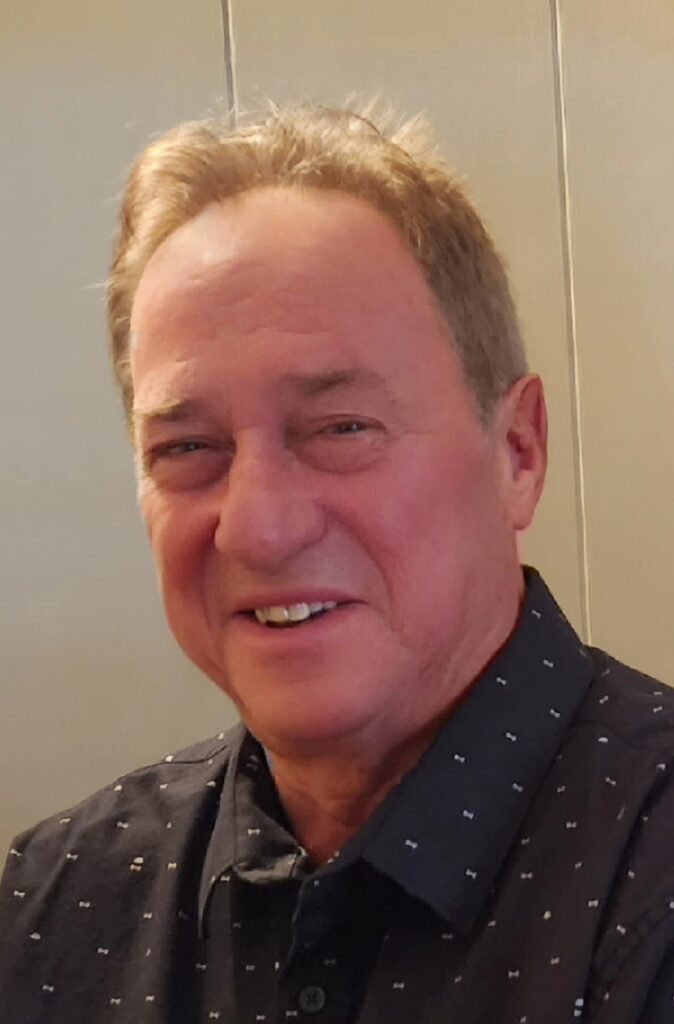 Thomas Ginthner
The City Council serves as the guardian of city finances. City resources should be fair, equitable & allocated across all neighborhoods in the city.
My principles and platform are common sense, balance and diversity of thought. Recently retired and very active, my career would be classified as over achiever, and as a professional sales consultant has given me experience working with people and businesses. A Bethlehem resident for
over 40 years, Penn State graduate and from Hellertown-Lower Saucon High School with a background in real estate and commercial sales has given me strong negotiations skills and I can work well with a diversified city council. I know how to listen and pay attention to details including budgets and operating costs. What I can bring is experience, determination, willingness to do research to learn about anything or subject to do a better job. My competitive nature makes me rise to any challenge and negotiate the best possible outcome for the city of Bethlehem.
 I AM THE RIGHT CHOICE TO BRING BALANCE TO THE COUNCIL.
 LET'S TAKE CARE OF THE ASSETS THE ICTY HAS ALREADY.
 THE VALUE & CHARM IN BETHLEHEM'S HISTORIC ARCHITECTURE MUST RESUME WITH RESTORATION & PRFESERVATION AND WORKING WITH THE (HARB) HISTORIC ARCHITECTURAL REVIEW BOARD.
 WE NEED INTERNAL AUDITS AGAIN IN BETHLEHEM TO TRACK EXPENDITURES AND REVENUE.
I will help Bethlehem by being the voice of reason. Focus on basic city functions of public safety, infrastructure, parks, recreation and other vital services. I will be watchdog of taxpayer money and wasteful spending.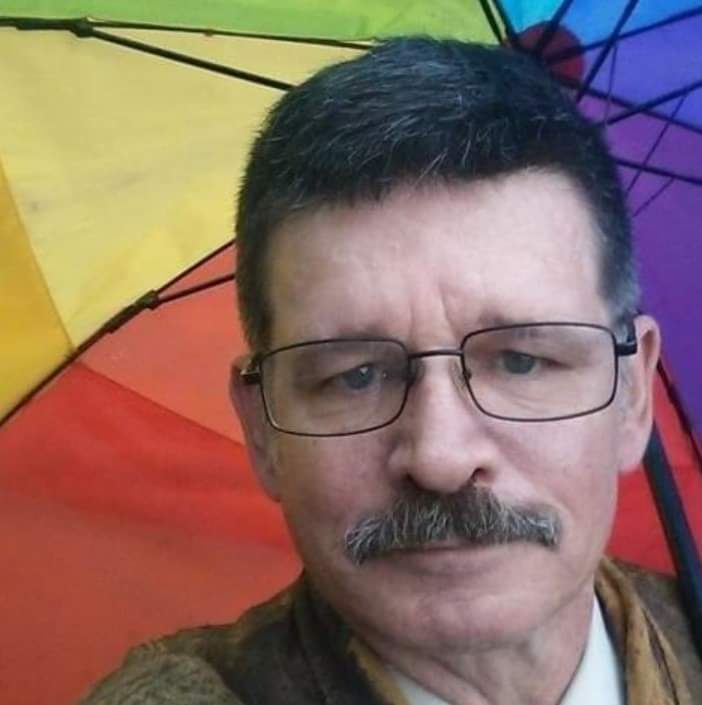 Devin Brunges
"I am not a traditional politician. I am a retired US Army Major, where I served in the field artillery. My long career includes being the 'Mayor' of a small remote US Army installation assigned to NATO. When not wearing my mayor hat, I was the tactical commander of a highly specialized NATO special weapons detachment." After the Cold War, Brunges deployed as part of a multi-national peacekeeping force to Bosnia. There he worked with US, Polish, Norwegian, Finnish, and Swedish forces to enforce the Dayton Peace Accords and bring the Bosnian Civil War to an end. "With this experience and being a graduate of the Command and General Staff College, Combined Arms and Services Staff School, putting together multi-racial, multi-cultural and multi-disciplined teams to achieve excellence is routine." After military service, Brunges wore many hats in the corporate and non-profit arena. His secondary specialty of Public Affairs lead to a career in journalism, eventually leading to being an editor for a small hometown newspaper. That experience transitioned to an executive position with the Boy Scouts of America and a position as the east coast sales director for a photography company. Today, Brunges is semi-retired and works locally in the transportation industry. Brunges is an Eagle Scout and has volunteered at all levels in support of youth related programs, such as the Boy Scouts of American and multiple autism awareness and support groups, here in the US and in Europe. After working around the globe and across the US in various capacities, Brunges decided it was time to become closer to his grandchildren and moved to Bethlehem in 2017. Brunges' credentials include MBA-Marketing from the University of Phoenix; BA-Communications from Mansfield University; Public Affairs accreditation from the Department of Defense Information School, and non-profit management, fund raising and grant writing professional certifications. He is a graduate of Dallas High School. He is currently working on certification as a "parliamentarian," to ensure rules of order are maintained in governing organizations. He is a Second Amendment advocate, having competed as both as a rifle and pistol competitor and once tried out for the US Winter Olympic Biathlon Team. He has also served as a firearms safety instructor.
Over the years, Brunges has been active in the Veterans of Foreign Wars and the American Legion. He is the son of the late Malcom Brunges of Gainesville, Florida and Naomi Brunges of Boca Raton, Florida.
Fountain Hill Borough Council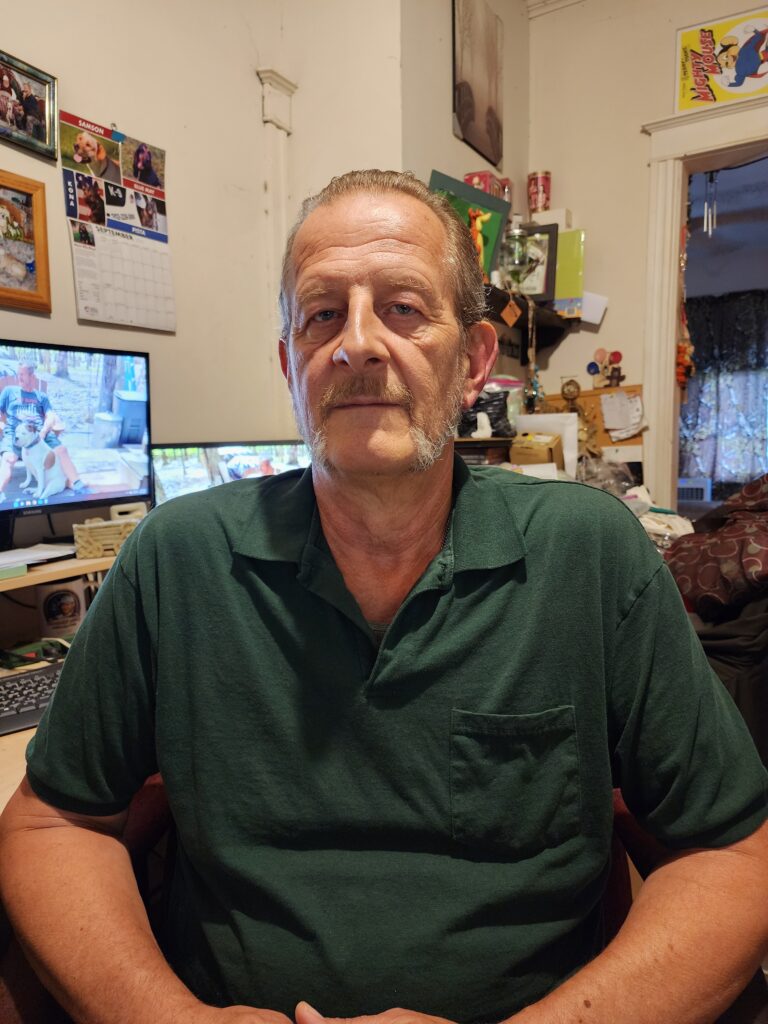 Stew McCandless
I'm a long time Fountain Hill resident. I have been involved in numerous organizations over the previous
years. Since my schedule has changed, I decided to get involved with local government, I started by
being involved in the Stormwater Authority where I'm currently the chairperson, I have also been
appointed to Borough Council. My goal is to keep Fountain Hill a great place to live.
Whitehall Township Mayor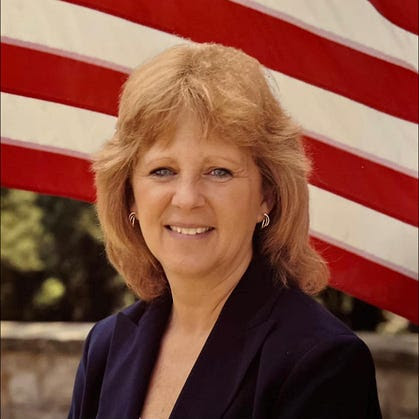 Tina Jo Koren
Tina Jo Koren currently serves as the elected treasurer/tax collector of Whitehall Township and Whitehall-Coplay School District. She previously had a 41 year career with the Pennsylvania State Police as a management administrator, responsible for the management of administrative personnel and assistance in the human resource field for all enlisted members. Tina was named Civilian Employee of the Year of the Pennsylvania State Police by the Commissioner of the Pennsylvania State Police. She also served 19 years on the Whitehall Coplay School Board, including serving as President and Vice President of Board and sat on various committees. Unlike the Board of Commissioners for Whitehall Township, the position of school board director is an unpaid position. Since starting as tax collector in January 2022, Tina completely revamped all administrative functions of Whitehall Township Tax Office to ensure all taxpayer money is handled with an extremely high level of care and efficiency. Every function and process in the Tax Office is reviewed constantly to ensure that the thefts that occurred under previous tax collectors cannot happen again. Tina has also used her many years of experience in ethics training, harassment training, and management to improve the service level available to tax payers. Tina is married to Edward Koren, a retired PA State Police lieutenant, attorney, real estate agent, and medicare advisor. She has two children, Ashley and Matthew.